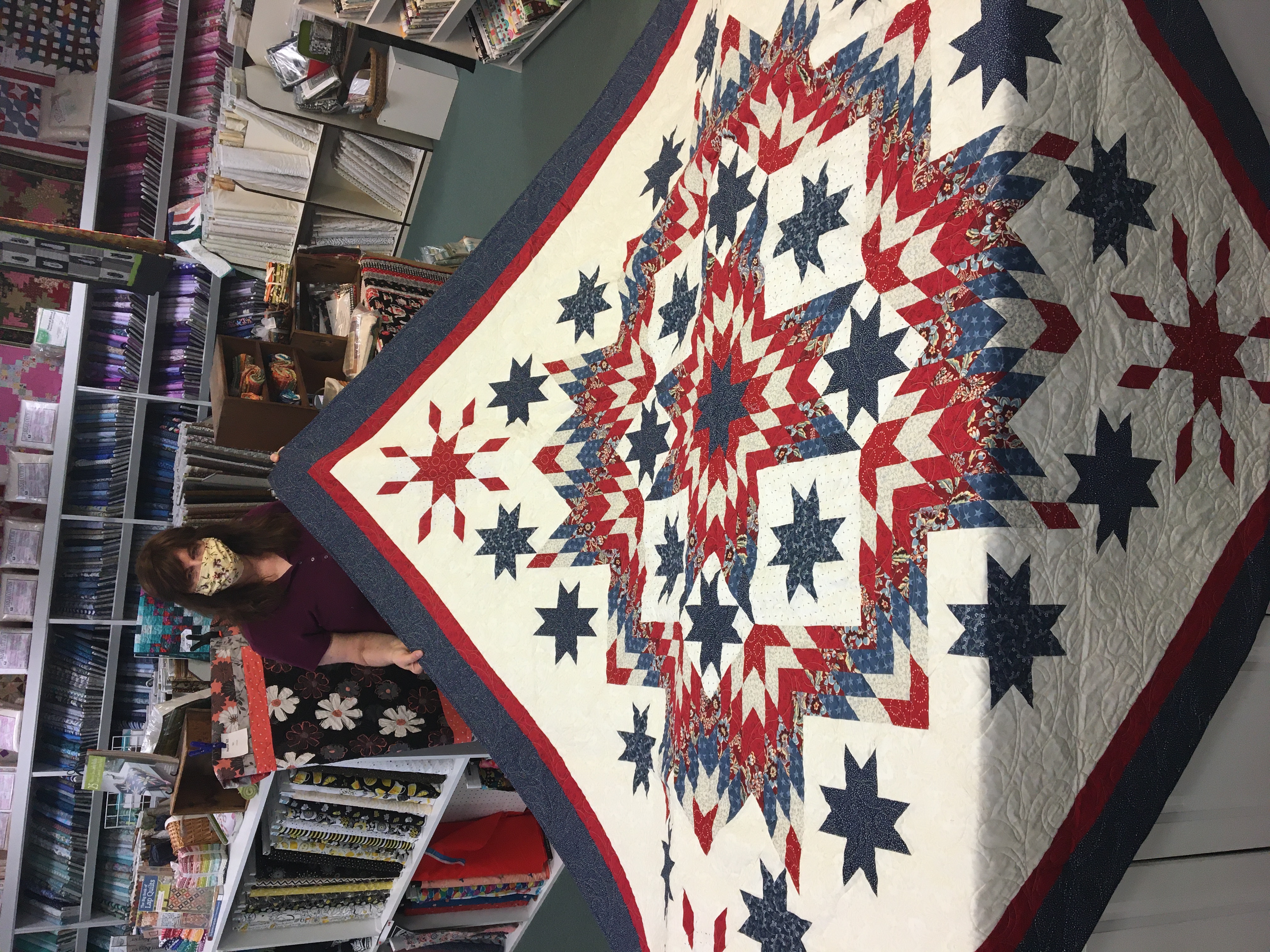 At Quilt Quarters, we are constantly impressed by the talent of our customers! And we are thrilled when a customer stops into Quilt Quarters to show us what they've made with the fabric and additional quilting supplies that they purchase.
Meet Bonnie Johnson and take a look at the gorgeous quilt she created! The quilt that Bonnie made is for a family member who is a soldier AND getting married! Bonnie purchased all of her fabrics from Quilt Quarters to make this special quilt and stopped by the store in Carmel, IN, to share the finished product with us!
If you have a quilting or sewing project that you want to share with us or need help completing, contact us today! We love to see your finished work and are happy to give you whatever help we can to finish your current project.